THE FASTEST ACCELERATING CARS FROM 0-62MPH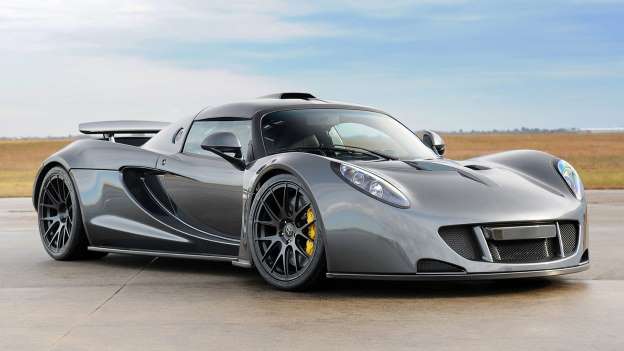 Hennessey Performance's outrageous 1,244hp Venom GT set a new world record for the 0-186mph sprint last year – completing the run in 13.63 seconds. Blisteringly fast, undoubtedly, but back in the real world, what are the fastest accelerating cars from 0-62mph?
AUDI R8 V10 PLUS – 3.5 SECONDS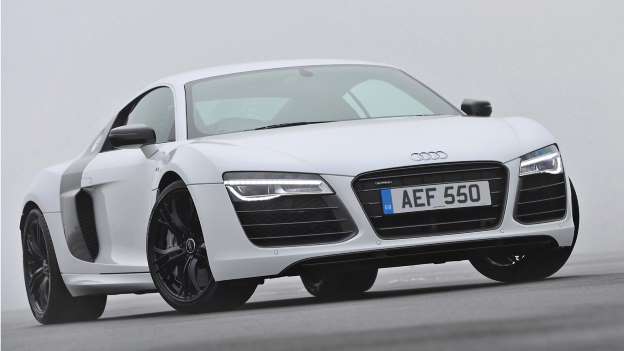 Well, real world, sort of… Audi's R8 V10 plus model uses a mid-mounted, normally aspirated V10 borrowed from Lamborghini. Boasting four-wheel drive and 550hp it's rapid off the line.
FERRARI 458 ITALIA – 3.4 SECONDS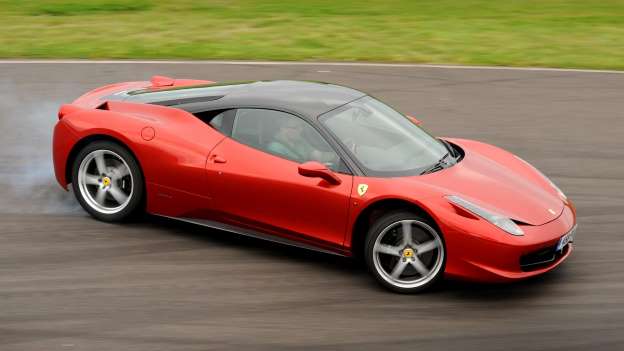 From one mid-engined supercar to another – Ferrari's stunning 458 Italia is arguably one of the finest thoroughbreds ever to leave the gates of Maranello and marks a return to form for Ferrari design. It's quick to 62mph, too.
TESLA MODEL S P85D – 3.2 SECONDS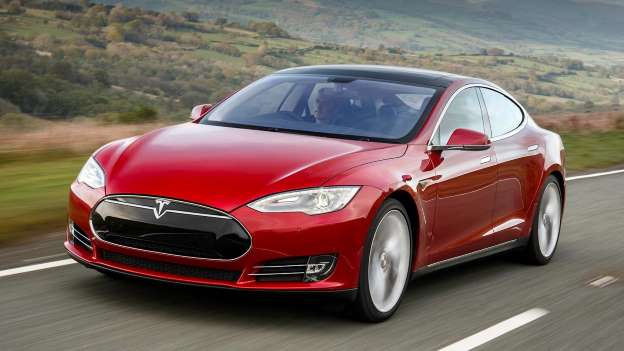 That a fully electric car makes this list of fastest 0-62mph machines is deeply impressive. The P85D is four-wheel drive, meaning extra traction from stationary over the normal car. It also means 691hp and that crazy 0-62mph time. In silence.
LAMBORGHINI HURACAN – 3.2 SECONDS
Anything Ferrari can do Lamborghini can do better. Based just down the road from Ferrari, the Sant'Agata firm's new Huracan LP610-4 (610 dictates the horsepower output, while the 4 indicates the number of driven wheels) pips the 458 by 0.2 seconds.
PAGANI HUAYRA – 3.2 SECONDS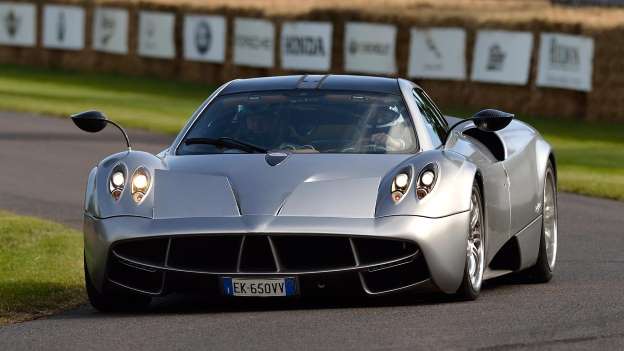 Certainly one of the most exotic cars in this line-up, the Pagani Huayra boasts a carbonfibre chassis and bodywork, a 720hp 6.0-litre twin-turbo V12 engine and lavish detailing, such as an instrument binnacle machined out of one piece of solid alloy. The 0-62mph time isn't bad, either.
ARIEL ATOM 3.5 – 3.2 SECONDS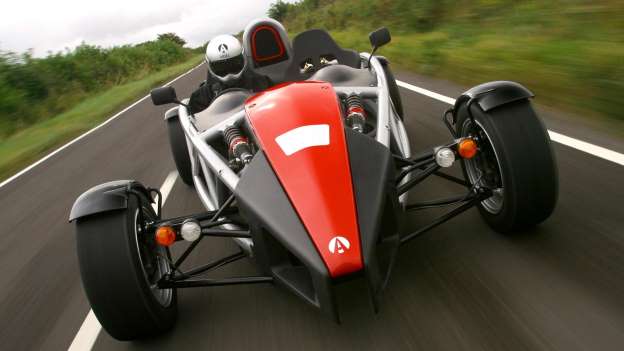 Going about its business in a completely different way to the rarefied Pagani – think light weight, a Japanese hatchback engine and no doors or windows – the Ariel Atom 3.5 returns the same 0-62mph time as the Huayra.
FERRARI F12 BERLINETTA – 3.1 SECONDS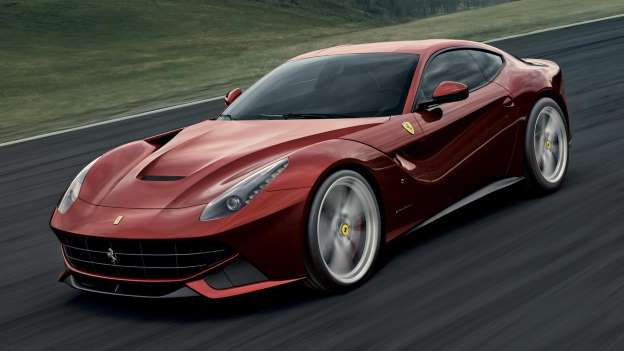 Ferraris latest hyper GT – the F12 berlinetta – combines amazing luxury with performance to embarrass many supercars. The F12 uses a 740hp 6.3-litre V12 combined with a dual-clutch gearbox and launch control for a very rapid 0-62mph sprint.
PORSCHE 911 TURBO S – 3.1 SECONDS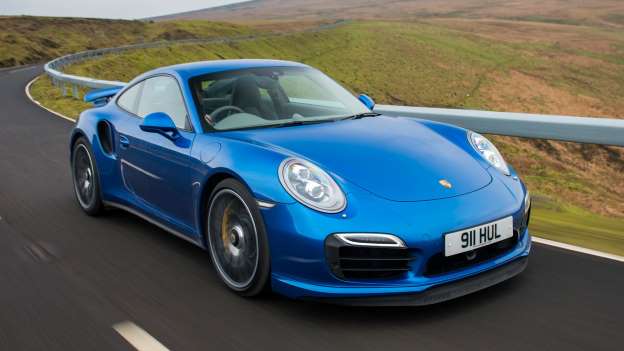 Porsche's 911 Turbo S is a 0-62mph monster, completing the benchmark sprint in 3.1 seconds with help from its lightning PDK dual-clutch gearbox. Four-wheel drive traction helps deploy every last one of those 560hp.
FERRARI 458 SPECIALE – 3.0 SECONDS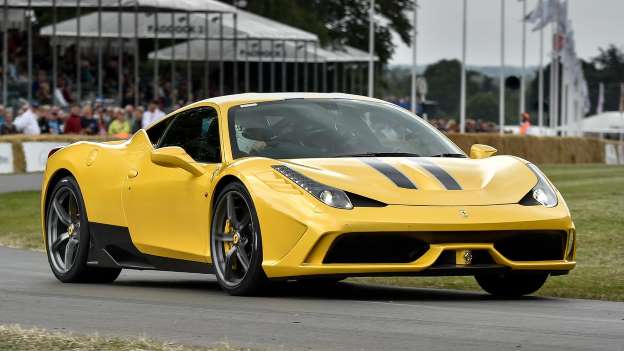 An extra 35hp for Ferrari's hardcore Speciale model sees the 0-62mph time drop by 0.4 seconds. That's helped by a fairly heavy diet inside and out, with lots of carbonfibre stripping even more mass out of the standard 458. Sounds great, too.
NOBLE M600 – 3.0 SECONDS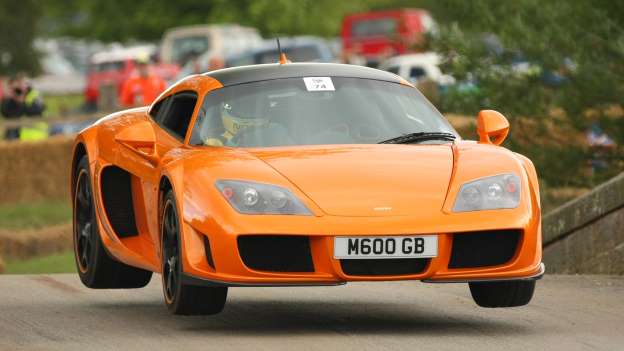 The Noble M600 uses the engine out of the old Volvo XC90 4×4 – not the most auspicious motor for a 0-62mph monster. But the 4.4-litre V8 gets two turbos, boosting its output to a maximum of 649hp. This does dramatic things for acceleration, yielding a head-bending 0-62mph time.
FERRARI LAFERRARI – "SUB-3.0 SECONDS"
The LaFerrari's true place in this list is probably not here. But as the Prancing Horse hasn't officially revealed a 0-62mph time for its LaFerrari hypercar – simply quoting it at "sub-3.0 seconds" – this is where it'll have to sit. An 800hp V12 and 163hp electric motor giving a total of 963hp means it should be at least half a second quicker than 3.0.
MCLAREN 650S – 3.0 SECONDS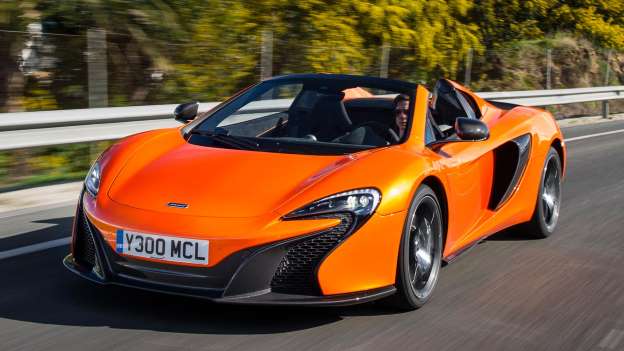 Another vehicle from good old Great Britain showing the world's greatest supercars how it's done is the McLaren 650S. Replacing the old 12C model and getting a power upgrade to 650hp in the process means 0-62mph in 3.0 seconds – important for bragging rights over its closest competitor, the Ferrari 458.
GUMPERT APOLLO RACE – 2.9 SECONDS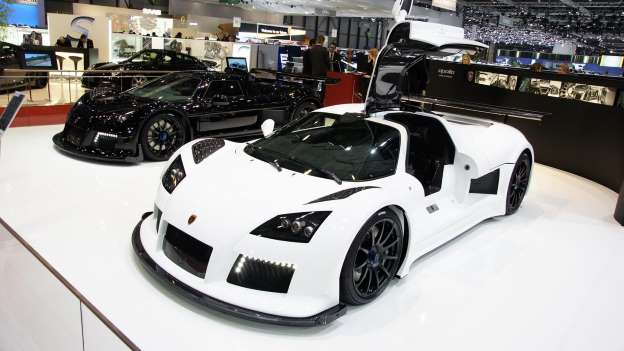 Ungainly looking and ungainly named, the Gumpert Apollo Race squeezes 800hp from its 4.2-litre twin-turbo Audi V8 engine. Look past the awkward title and looks and you'll find a race car for the road that'll hurl you down it with incredible ferocity.
KOENIGSEGG AGERA R – 2.9 SECONDS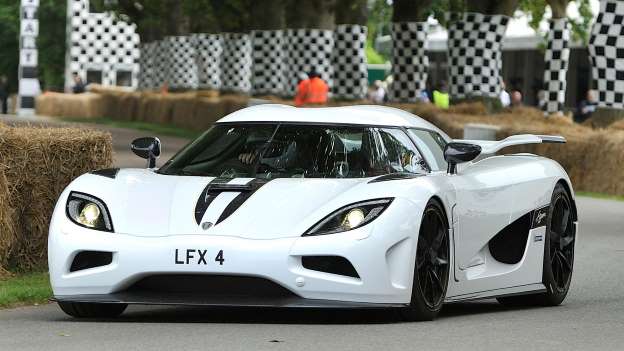 Koenigsegg are known for making outrageous looking and outrageously quick cars. The Swedish firm's Agera R musters a massive 1,160hp from its 5.0-litre twin-turbo V8, depending on the fuel used – it can dip under the 3.0-second barrier for the 0-62mph sprint.
CATERHAM 620R – 2.8 SECONDS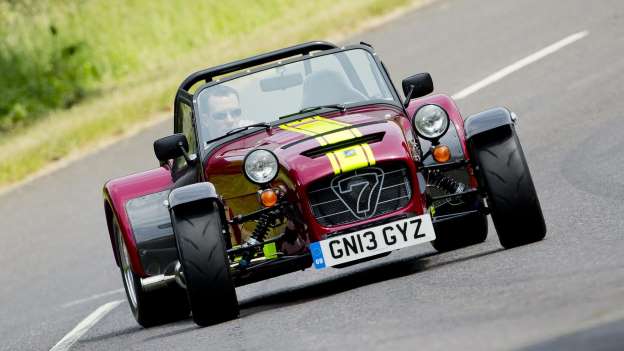 Putting out just over a quarter of the Koenigsegg's horsepower output, with its supercharged 2.0-litre Ford engine producing 315hp, the Caterham 620R proves a small, punchy motor and low kerb weight can yield giant killing results. It beats the exotic Swede's 2.9-second 0-62mph time.
SALEEN S7 TWIN TURBO – 2.8 SECONDS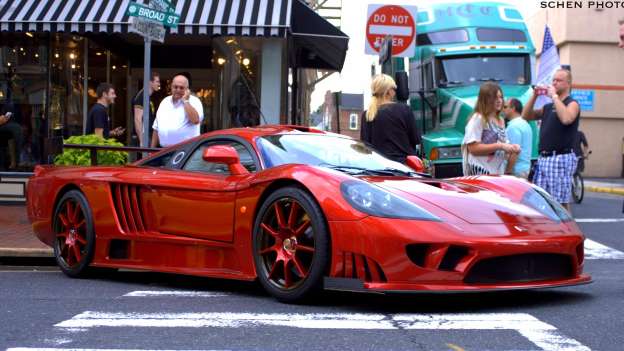 Founded by renowned Ford Mustang tuner Steve Saleen, the serial modifier decided to start his own car company and build a road-going vehicle – and so the Saleen S7 was born. The 760hp 7.0-litre twin-turbo V8 version is eye-wateringly quick.
BAC MONO – 2.8 SECONDS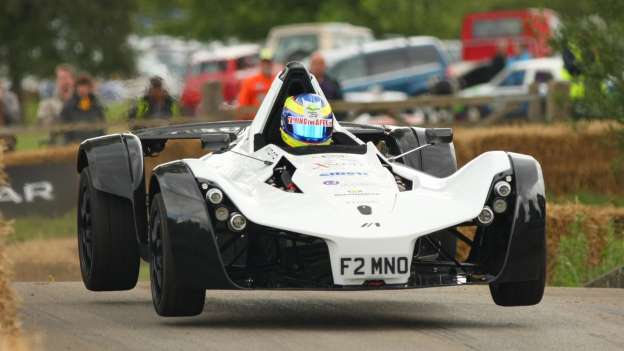 With room for just one (hence the name), the BAC Mono really is a single-seater racing car with number plates. The engine, gearbox and rear suspension are straight from a Formula 3 car, which explains why the 0-62mph time is so rapid.
MCLAREN P1 – 2.8 SECONDS
Surprised to see the McLaren P1 in the company of more conventional supercars? Don't be, because although it'll sprint from 0-62mph in a fairly average (in this company, at least) 2.8 seconds, with 916hp and rear-wheel drive only, once it stops spinning its wheels it'll rocket to 124mph in just 6.8. That's 2.6 seconds faster than the legendary McLaren F1. Wow.
NISSAN GT-R – 2.7 SECONDS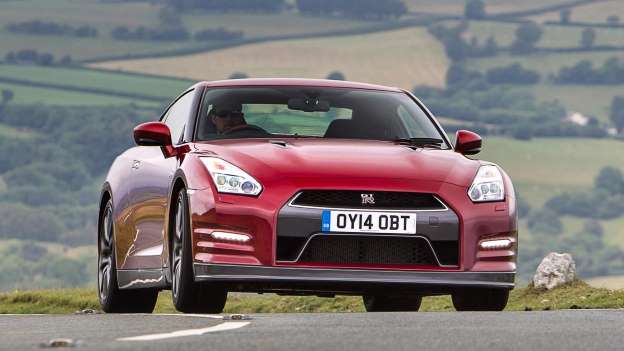 The Nissan GT-R received a few minor tweaks for 2014, and in conjunction with the same 550hp twin-turbo V6 and awesome four-wheel drive system, the 0-62mph time stands at 2.7 seconds – a performance per pound bargain at £78k.
LAMBORGHINI AVENTADOR – 2.7 SECONDS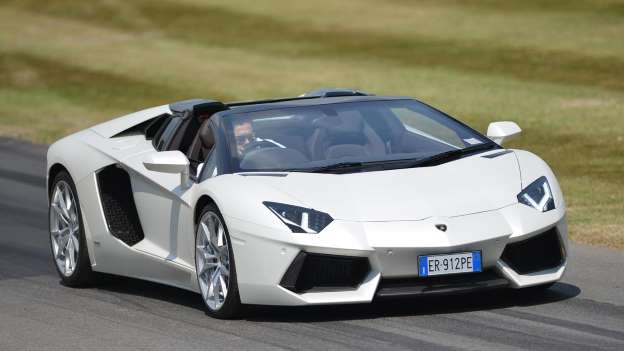 Outlandish carbonfibre body, check. 700hp V12 engine, check. Four-wheel drive, check. It can only be the Lamborghini Aventador, completing the 0-62mph benchmark in a scant 2.7 seconds – without a dual clutch gearbox, too.
HENNESSEY PERFORMANCE VENOM GT – 2.7 SECONDS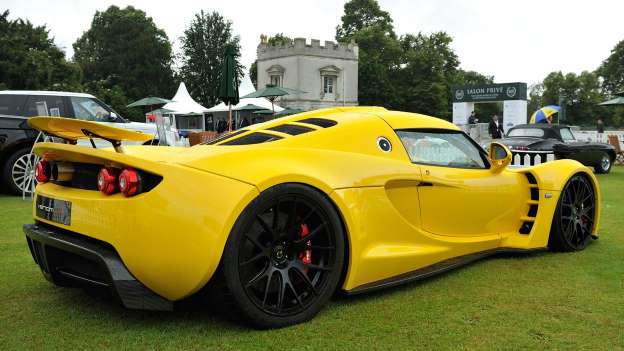 Despite setting the world acceleration record from zero to 186mph, the mad Lotus Exige-based Hennessey Performance Venom GT only stops the clock in 2.7 seconds for the 0-62mph run. Maybe some stickier tyres to cope with those 1,244 rampant American ponies might help lower that?
BUGATTI VEYRON SUPER SPORT – 2.5 SECONDS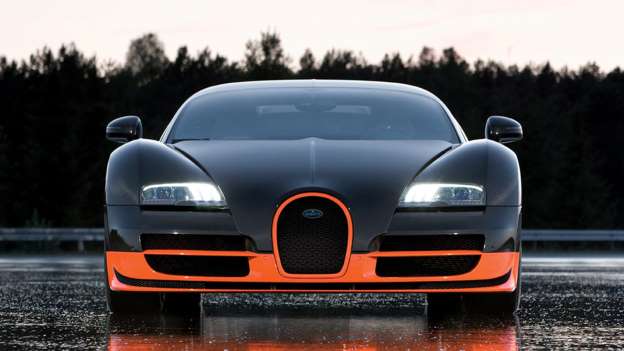 Bugatti's Veyron Super Sport is a phenomenon. Not only can it crush the 0-62mph dash in 2.5 seconds, thanks to a 1,200hp 8.0-litre quad-turbo W12 engine – yes, read those stats again… – it'll run onto a top speed of 268mph.
ULTIMATE AERO SSC: 2.5 SECONDS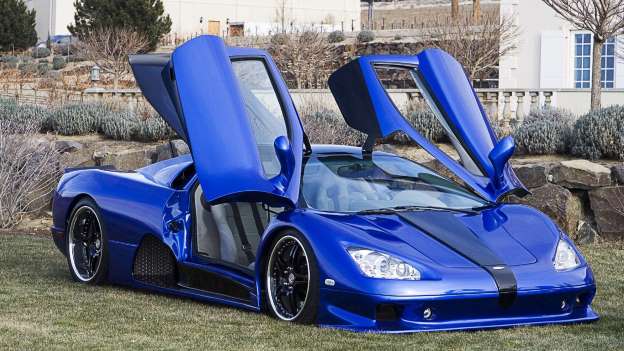 It was the Bugatti which knocked this car – the Ultimate Aero SSC – off the top spot as the fastest production vehicle in the world, but it couldn't better the 1,305hp 6.3-litre twin-turbo V8-engined car's 0-62mph acceleration time.
CAPARO T1 – 2.5 SECONDS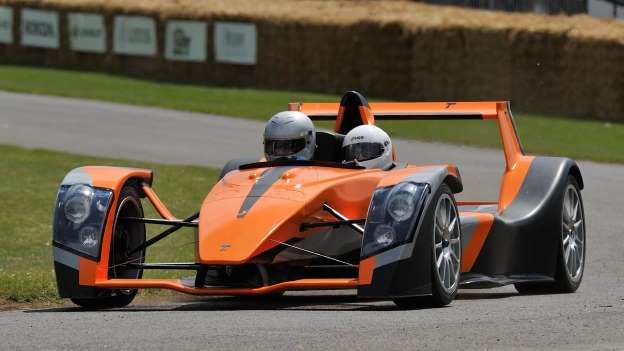 Caparo's T1 is a wonderfully eccentric car – and it's fully road legal. A 3.5-litre race-spec V8 means 0-62mph takes "under 2.5 seconds", according to the manufacturer. While it's highly rapid and super agile, it might not be all that practical if you need to pop out for a pint of milk.
PORSCHE 918 SPYDER – 2.5 SECONDS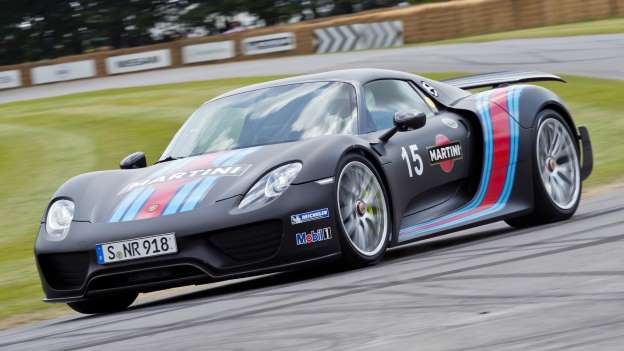 It might not be the quickest flat-out, but the Porsche 918 Spyder is the fastest accelerating entry from the new group of hybrid hypercars – for the 0-62mph sprint anyway. That's because with an electric motor on the front axle, e-four-wheel drive gives its great traction off the line. Exactly what you want with 887hp.
ARIEL ATOM V8 – 2.3 SECONDS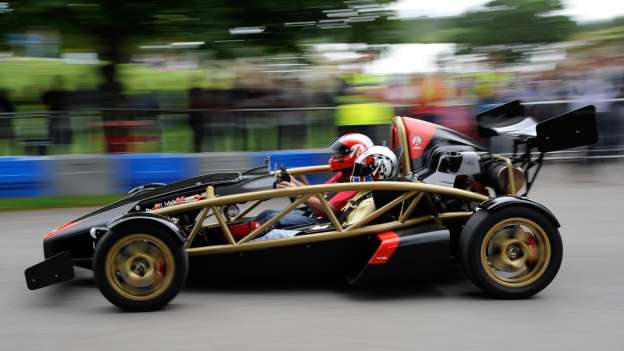 The Ariel Atom is rapid in standard form, as we know. So to endow the featherweight vehicle with a 500hp V8 made from two Suzuki Hayabusa motorcycle engines spliced together is plain nuts. Ariel claims a 0-62mph time of 2.3 seconds. We believe it.
Article Source: http://www.msn.com/en-in/autos/autosphotos/revealed-worlds-fastest-accelerating-production-cars/ss-BBrMZHI?ocid=SK2GDHP#image=19